Rock On! Wednesday, 23 March – Kyrie Eleison, Secret Oyster, Marsupilami, Eela Craig & Joy Unlimited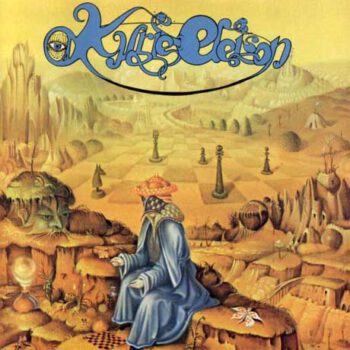 Psychedelic, heavy, prog and more innovating sounds spanning the late 60s and the early 70s – Wednesday September 15th. Dan's pick of the week: Kyrie Eleison (The Fountain Beyond the Sunrise), Secret Oyster (Straight to the Krankenhaus), Marsupilami (Arena), Eela Craig (Missa Universalis) & Joy Unlimited (Schmetterlinge).
Kyrie Eleison was een Oostenrijkse symfonische rockband, opgericht in 1974 door Gerald Krampl (toetsen) samen met twee schoolvrienden, Karl Novotny (drums) en Felix Rausch (gitaar). De muziek is symfonische, progressieve rock op zijn best. Ze vermengden het symfonische meesterschap van Genesis met de thematische aspecten van Van der Graaf Generator.
Sputnik Music review: "The era of progressive rock has forever changed music as we knew it then and even more-so today. There is no question that there were a plethora of bands in the 70's delving into this fantastic genre of music. Some of them became a well known success such King Crimson, Yes and Genesis alike. Others were only recognized by a few. Kyrie Eleison is one of the few that seemed to slip away from that particular scene toward the late 70's.
Their debut, The Fountain Beyond The Sunrise, was one of the many prog-rock releases that took everyone who had the chance to hear it by surprise. Right out of the gate The Fountain Beyond The Sunrise brands the listener with a genuine progressive quality that was building with time in the mid to late 70's. I can hear a lot of early Genesis influence on this album, especially from Selling England By The Pound which was just three years prior to this release. The mellotron, piano, guitars and vocals all blend into one with a production that fits this release perfectly. (…)
In closing, if you are a fan of Genesis and are fond of Peter Gabriel's old works, I recommend this album. It is worth it, because you are worth it."
Wednesday Wednesday March 23rd 2022, 12:00 noon CET Brussels – 11 a.m. GMT London. Repeated: 16:00 & 20:00 hrs CET Brussels, 3 p.m. & 7 p.m. GMT London
Ends: 12 midnight CET Brussels, 11 p.m. GMT London.