Rock On! Wednesday, 28 july – Trespass (Genesis, Manfred Mann's EB, Strawbs, Van Der Graaf Generator)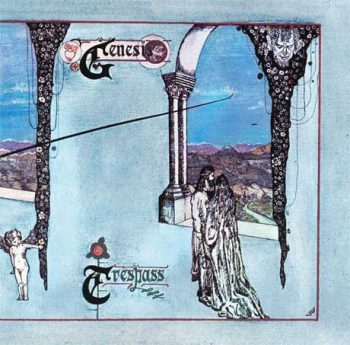 Psychedelic, heavy, prog and more innovating sounds spanning the late 60s and the early 70s – Wednesday July 28th. Dan's pick of the week: Genesis (Trespass), Manfred Mann's Earth Band (Solar Fire), Strawbs (Just a Collection of Antiques and Curios), Todd Rundgren (Runt, The Ballad Of Todd Rundgren) & Van Der Graaf Generator (H To He Who Am The Only One).
Prog Archives review: "Trespass: The most overlooked Genesis album from the 70s Gabriel era, and it's still one of my favorites. No Collins, no Hacket. But it doesn't mean anything since it's a masterpiece. Looking for Someone is the first track, and what a brilliant opening track! Peter's voice is full filled with feeling and the song structure defines the progressive music in itself: the difference between frames following a story, the theatrical lyrics and presence of the band, and the instrumental beauty. The same for the second track, where I can feel the song touching my soul and clearly watch the storyline when I close my eyes while listening to this epic play. The only track here that I don't see as a masterpiece is Visions of Angels, and isn't bad at all. The Knife is one of my favorite songs from Genesis. The first album (before Trespass) was a boring prelude, and after Trespass went the great development. But this is the real Genesis."
Wednesday June 17th, 12:00 noon CET Brussels – 11 a.m. GMT London. Repeated: 16:00 & 20:00 hrs CET Brussels, 3 p.m. & 7 p.m. GMT London
Ends: 12 midnight CET Brussels, 11 p.m. GMT London.