Rock On! Wednesday, 30 September – Ege Bamyasi (Can, Faust, Klaus Schulze, Cluster & Ash Ra Tempel)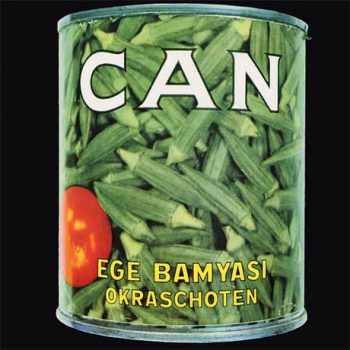 Psychedelic, heavy, prog and more innovating sounds spanning the late 60s and the early 70s – Wednesday September 30th. Dan's pick of the week: Can (Ege Bamyasi), Faust (So Far), Klaus Schulze (Ptooff!), Träd Gräs Och Stenar (Djungelns Lag), Cluster (Cluster 71) & Ash Ra Tempel (Ash Ra Tempel).
Soulstrut.com review: "Ege Bamyasi is the follow up to their critically acclaimed LP Tago Mago.  Both of these albums are blessed with a signature stripped down sound anchored by the poly-rhythmic brilliance of drummer Jaki Liebezeit and the erratic, experimental vocals of Damo Suzuki. 1972's Ege Bamyasi is an intense collection of rhythmic drones and progressive rock and electronic experimentation that later left a huge impression on 90s indie rock pioneers Sonic Youth and Pavement.
Ege Bamyasi is also well known for the track "Vitamin C" , a slamming tribal celebration with a back beat tailor made for b-boy events (you can hear it skip on original vinyl pressings).  The album contains the German hit "Spoon" which gained momentum for the band after it was featured on the German TV show Das Messer shortly before this album was released.  I find Can a hard band to write about.  Labels like "krautrock" and "prog" do not do this band justice. When it comes to Can, we need to forget the labels and the trendiness and just listen."
Wednesday, September 30th , 12:00 noon CET Brussels – 11 a.m. GMT London. Repeated: 16:00 & 20:00 hrs CET Brussels, 3 p.m. & 7 p.m. GMT London
Ends: 12 midnight CET Brussels, 11 p.m. GMT London.