Rock On! Wednesday, May 18 – Pink Floyd, Eloy, Jimi Hendrix, Nektar, Ahora Mazda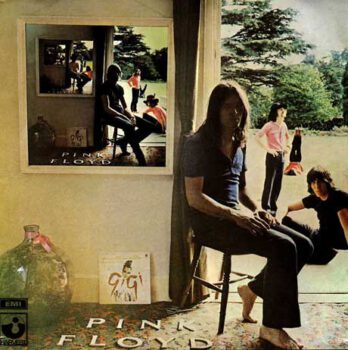 Psychedelic, heavy, prog and more innovating sounds spanning the late 60s and the early 70s – Wednesday September 15th. Dan's pick of the week: Pink Floyd (Ummagumma), Eloy (Dawn), The Jimi Hendrix Experience (Axis: Bold as Love), Nektar (Remember the Future) & Ahora Mazda (Ahora Mazda).
De Engelse rockband Pink Floyd hoeven we aan u niet meer voor te stellen. De band onderscheidde zich door hun uitgebreide composities, sonische experimenten, filosofische teksten en fantastische liveshows. Ze werden een toonaangevende band van het progressieve rock genre, door sommigen aangehaald als de grootste progressieve rock band aller tijden.
Prog Archives review: "As a young man when I first heard "Ummagumma" I remember being totally freaked out and completely addicted to this double album. Years later it still represents one of my personal favourites from the discography of the Pink Floyd. "Ummagumma" is a sort of fractured double album with the first album representing the studio work and 2nd taking on 4 great live tracks.
I personally love the two extremes of this album (live & studio) some times prefering the live album and other times the studio. "Ummagumma" is representative of classic psychedlic-era Pink Floyd. Atmospheres are dark and foreboding with ravishing psychedelic squawls, sonic distortion and guitar frenzies. Moods change from still quiet to heavy droned out psych.
"Ummagumma" explores on both albums a wide range of tympanic beats and sounds and is truely an album of exploration. Live material on this album is simply stunning with excellent versions of Floyd Classics… "Astronomy Domine", "Careful With That Axe… Eugene", "Set The Controls For The Heart Of The Sun" and "A Saucerful Of Secrets" (recorded in Birmingham & Mancdhester College – 1969)."
Wednesday Wednesday May 18th 2022, 12:00 noon CET Brussels – 11 a.m. GMT London. Repeated: 16:00 & 20:00 hrs CET Brussels, 3 p.m. & 7 p.m. GMT London
Ends: 12 midnight CET Brussels, 11 p.m. GMT London.