Rock On! Wednesday, May 4 – Cherry Five, Panna Fredda, Goblin, Festa Mobile, Murple & Perigeo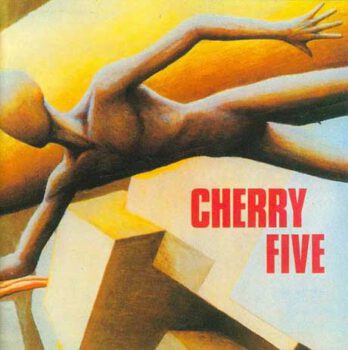 Psychedelic, heavy, prog and more innovating sounds spanning the late 60s and the early 70s – Wednesday September 15th. Dan's pick of the week: Cherry Five (Cherry Five), Panna Fredda (Uno), Goblin (Roller), Festa Mobile (Diario Di Viaggio), Murple (Io Sono Murple) & Perigeo (Genealogia).
Cherry Five werd opgericht te Rome in 1973. Deze groep bestond uit Tony Tartarini (zang), Carlo Bordini (drums) en drie muzikanten die later Goblin oprichtten: Claudio Simonetti (toetsen), Massimo Morante (elektrische gitaar) en Fabio Pignatelli (bas). De muziek op het gelijknamige album van Cherry Five is erg Yes-georiënteerd (zoals Druid, England of Mirthrandir) maar de keyboards klinken een stuk virtuozer.
Prog Archives review: "This is one of those relatively unknown albums that you really need to check out if you're into the classic Symphonic Prog sound. This Italian band seemingly got most of its influence from British Prog albums such as Yes-Time and a Word, Genesis-Foxtrot, and maybe even some early ELP … but they don't ever give an impression of mere imitation.
Old-school analog keyboards and precise jazz-rock drumming drives this album; The bass is very Squire-like and the guitar is somewhat Hackett-esque. The only potential "downside" to the album is the VERY thick accent on the English vocals … but if you can get past that, there are some really enjoyable tunes on here."
Wednesday Wednesday May 4th 2022, 12:00 noon CET Brussels – 11 a.m. GMT London. Repeated: 16:00 & 20:00 hrs CET Brussels, 3 p.m. & 7 p.m. GMT London
Ends: 12 midnight CET Brussels, 11 p.m. GMT London.