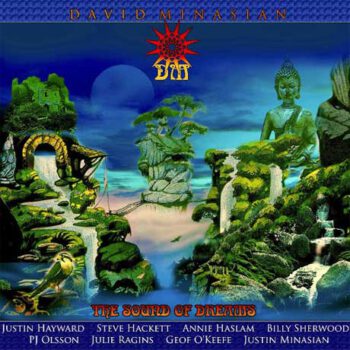 David Minasian is toetsenist, componist, producer en filmmaker. In 2010 bracht hij het knappe album Random Acts Of Beauty uit. Het nieuwe album The Sound of Dreams ligt in het verlengde van deze plaat. Dat betekent sfeervolle symfonische rock, met invloeden van Camel, Moody Blues en Genesis.
Pete Whalley van Get Ready to ROCK: "And whereas Random Acts Of Beauty was highlighted by Andy Latimer's first studio recording in eight years, The Sound Of Dreams has been making ripples in Prog circles with two singles – So Far From Home featuring vocalist PJ Olsson, lead singer for the Alan Parsons Live Project; and The Sound of Dreams (Third Movement) featuring Steve Hackett.
Heavily influenced by the symphonic style of the likes of the of The Moodies, BJH, and Renaissance, there's much to be admired here, both in construction and delivery and while some might argue that The Sound Of Dreams brings nothing new to the table, it plays to the strengths of the guest artists with the numbers they appear on virtually indistinguishable from their own works.… Read more...