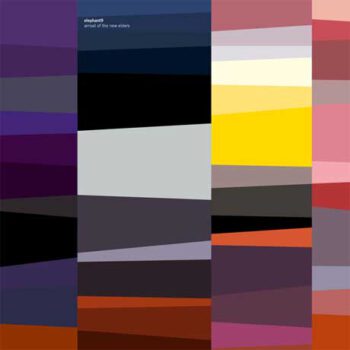 Deze week stellen we Noorse band Elephant9 aan u voor. Elephant9 is een powertrio psychrock speelt met invloeden uit de prog, hardrock, jazz en metal.
Erik Groeneweg van Prog Wereld: "Hoewel Elephant9 kan bogen op een waanzinnige ritmesectie is de grote smaakmaker van de band toch toetsenist en componist Storløkken, die met een imposant assortiment oude (Fender Rhodes, Mellotron, Hammond orgel) toetseninstrumenten het album kleur en smaak geeft. Dat begint al bij de bedachtzame opener en titeltrack Arrival Of The New Elders, waarmee de band ook zichzelf lijkt te bedoelen. De muziek roept Return To Forever en Motorpsycho in gedachten, jazzrock uit lang vervlogen jaren en de moderne interpretatie daarvan. De prachtige Rhodes solo is even vrij als beheerst. (…)
Het album klinkt erg fraai, met die authentieke analoge benadering die de platen van bij voorbeeld DeWolff ook hebben: je hoort het instrumentarium galmen, kletteren, zingen en ruisen.… Read more...