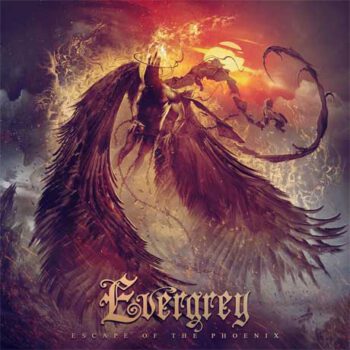 Om maar met de deur in huis te vallen: de Zweedse progressieve metalband Evergrey bestaat al een kwart eeuw. Begin dit jaar kwam het twaalfde album 'Escape Of The Phoenix' van de band uit.
Mark Van Mullem van Luminous Dash: "Geschreven en opgenomen tijdens de schijnbaar eeuwig durende covid-19 pandemie, klinkt het album iets zwaarder dan diens voorganger The Atlantic, met compactere songs ook. Alle composities zijn van de hand van zanger-gitarist Tom S. Englund en drummer Jonas Ekdahl. Englunds teksten zijn een stuk persoonlijker dan op de vorige drie platen. Hij hoefde deze keer natuurlijk geen rekening te houden met het afgesproken concept, wat bij de trilogie wél het geval was. Veel meer op zich staande songs dus. Dat resulteerde in een (a)typische Evergrey-plaat, misschien een soort van best of, maar dan met nieuwe songs…
(…) De titeltrack knalt lekker, met ook hier alle Evergrey-ingrediënten aan boord.… Read more...