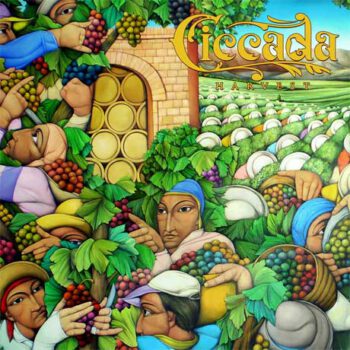 Onlangs bracht de Griekse rockband Ciccada z'n derde album uit. De plaat zit boordevol verwijzingen naar progressieve rock acts van de jaren 1970 als Camel, Jethro Tull, Gryphon, Gentle Giant, Strawbs, Renaissance, etc.
The Spirit of Progressive Rock review: "The overall sound sees the band balancing acoustic instruments with electric ones, allowing the music a seeming simplicity whilst actually being somewhat more profound. (…)
A lot of the colour on the album though comes from the clever use of the instrumentation. Although the standard of musicianship is high, it is not on display to be dazzling but effective. The skills serve a purpose. It is the guitar work of Yorgos Mouhos and the interplay with the keyboards and wind instruments from Nicolas Nikolopoulos that initially catches the ear, with the other musicians giving the music emphasis when required.… Read more...