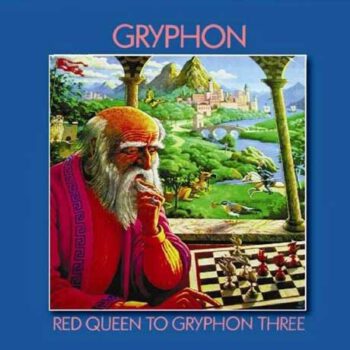 Psychedelic, heavy, prog and more innovating sounds spanning the late 60s and the early 70s – Wednesday December 23rd. Dan's pick of the week: Gryphon (Red Queen to Gryphon Three), Anthony Phillips (The Geese & the Ghost), Curved Air (Phantasmagoria), Eloy (Ocean), Triumvirat (Illusions on a Double Dimple) & Nektar (Remember the Future).
Red Queen to Gryphon Three is het derde studioalbum van de Britse progressieve rockband Gryphon. Het is een conceptalbum dat losjes gebaseerd is op een schaakspel. De band speelt afwisselend barok, renaissance, Engelse folk en progressieve rock…
Prog Archives review: "There is no way this is anything less than blissful perfection, an amazing masterpiece of not only progressive rock but of all music of all time. I don't make such grandiose statements lightly.… Read more...