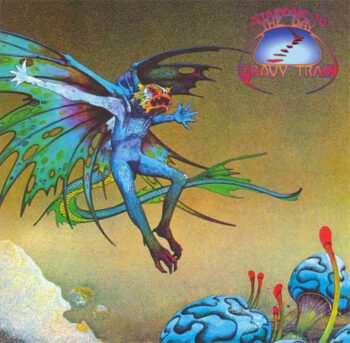 Psychedelic, heavy, prog and more innovating sounds spanning the late 60s and the early 70s – Wednesday December 23rd. Dan's pick of the week: Gravy Train (Staircase to the Day), Raw Material (Raw Material), Arcadium (Breathe Awhile), Tractor (A Candle for Judith-Tractor) & Yesterday's Children (Yesterday's Children).
Gravy Train was een progressieve rockgroep uit Lancashire, Engeland. De band werd opgericht door zanger en gitarist Norman Barratt in 1969. Ook J.D. Hughes (keyboards, zang, blazers), Les Williams (bas, zang) en Barry Davenport (drums) behoorden tot de groep. De groep zou vier studio-albums opnemen. Staircase to the Day is het vierde en laatste album.
Prog Archives review: "This album certainly does not have the feel of a band bidding farewell, indeed it is generally hailed as their best.… Read more...