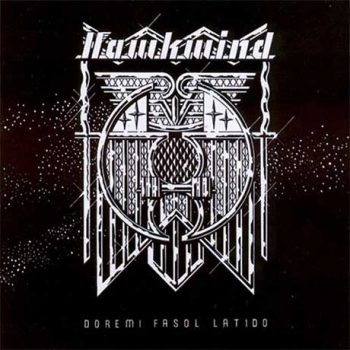 Psychedelic, heavy, prog and more innovating sounds spanning the late 60s and the early 70s – Wednesday August 12th. Dan's pick of the week: Hawkwind (Doremi Fasol Latido), Nektar (A Tab In The Ocean), The Deviants (Ptooff!), UFO (Flying – One Hour Space Rock) & Blue Oyster Cult (Blue Oyster Cult).
Hawkwind kan beschouwd worden als één van de grondleggers van de spacerock. Spacerock is volgens Wikipedia "een genre dat wordt gekenmerkt door losse en lange songstructuren met als middelpunt instrumentale texturen die typisch een hypnotiserend, buitenaards geluid produceren". Smullen dus…
Hoppoman van Sputnik Music: "The feel to Doremi is much different to Hawkwind's previous outings. 'Brainstorm' starts out with a rumbling bass line that sounds like it could be a distorted guitar. Moments later the drums kick in with a brilliant pace and style that keeps up for the entire opening song.… Read more...