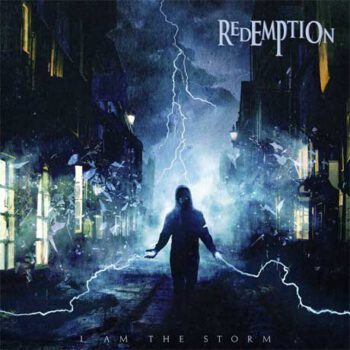 Dit is studioplaat nummer acht voor Redemption en de tweede met Tom Englund van Evergrey als zanger. De man heeft dit keer wat meer invloed gehad op het geluid van de band. De progmetal die de groep brengt is van de bovenste plank.
Maurice Van Der Zalm van Rockportaal.nl: "Muzikaal gezien mogen de liefhebbers van Redemption zich gerust stellen met het feit dat de nieuwe composities nog altijd het krachtige progressieve karakter in zich hebben dat we gewend zijn van de band.
Titelnummer I Am The Storm trapt het album op een lekkere manier af. Sowieso houd ik wel van zo'n titel als I Am The Storm. Het heeft iets krachtigs en onoverwinnelijks in zich. Het geluid is pittig en de pompende ritmesectie van drummer Chris Quirarte en bassist Sean Andrews heeft er meteen zin in en zorgt ervoor dat de machine goed op dreef is.… Read more...